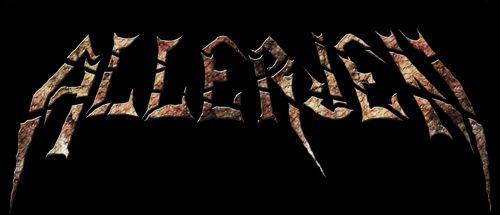 The band was initially formed in late 1999 under the moniker 'Sphere'. Hailing from Manchester, England, the band saw many changes in line up over the years, eventually renaming itself 'Allerjen' in 2002. The following year, old school friend Paul Tarbuck joined the band and the final piece of the jigsaw fell into place.

The addition of Paul, a death metal fan, saw Allerjen lose the 'nu' from their genre and replace it with hardcore; most of the nu-metal material was scrapped and effectively , a new band was formed.

Since then the band have continued to gain momentum and haven't looked back.

In October 2005, Allerjen opened the main stage for the first ever 'Damnation Festival', (www.damnationfestival.co.uk) Supporting the likes of Raging Speedhorn, Sikth, Entombed, Gorerotted, Gutworm and many more.

Since Damnation, Allerjen have shared the stage with giants such as Sepultura, Amen, Man Must Die, Biomechanical, Skindred, Khanate, Omnium Gatherum, Evile, Profane, Arnocorps, The Inbreds, Forever Never , even securing 7 dates in the North of England on FN's UK tour.

The band toured in the UK, comprising a 3 date mini tour in the South West of England 2005 and an 11 date UK tour with Subliminal Fear 2006. In 2007 A 6 date tour with Denounce and an 11 day tour with Jusure followed.
Allerjen were handpicked for Damnation's first mini tour "Believe…..Chapter One" which consisted of London, Manchester and Glasgow, Allerjen's first London and Scottish shows.The band have played Godless Festival 3 times, organised by 'Psychophonic Records' in the Stoke area.

All the hard work and relentless touring paid off, when, in 2008 Allerjen released their first full length album "No Guts, No Glory" through Psychophonic Records.

Seven years after their initial formation, after an untimely and unplanned year away from the scene, the band took the decision to become a 4 piece. A lot of hard work and secrecy followed and in early 2010, Allerjen announced the joining of long time friend and lead guitarist Audie Harrison to the band.

A new chaotic genre was unleashed onto the scene; drawing on influences from Hardcore, Death Metal and even Classic Rock. Allerjen have striven to create their own unique sound, the band's creative spark and relentless energy can be seen in any of their performance.

The passion and enthusiasm that is produced on stage by the band is almost tangible.

Allerjen are proof that an unwavering dedication to craft, and a pure artistic vision can result in a powerful musical statement.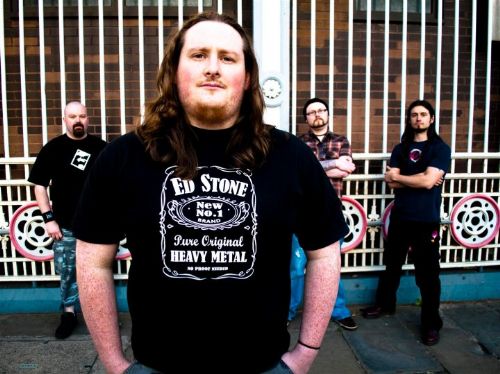 | | |
| --- | --- |
| Vocals / Bass | John Dower |
| Guitar / Backing Vocals | Paul Wilkinson |
| Drums | Paul Tarbuck |
| Lead Guitar | Audie Harrison |
Press
TERRORIZER – "Allerjen pride themselves on having an original and varied sound, and with this their price is justified"

ROCK SOUND –" Complex, forward thinking metal……remains largely unique"

LOUD STUFF – "Allerjen have quite simply blown me away……it's been an experience which will stay with you and shape how you listen to things from here on"

HEVY PETAL – "it is a barrage of chugging riffs, rhythmic and tempo changes, technical legato guitar licks, and a sublime metal vocal delivery"

IS THIS MUSIC? – "It's the rare metal band than can liven up the tropes of the genre……Equilibrium achieved"

HOT DIGITS – "The sound is hard, heavy, brutal stuff"

METAL TEAM UK – "expect to have my rib cage flattened with their riffs"

ROOM THIRTEEN – "Allerjen may well not only catch your attention, but dig its talons in and hold on indefinitely"

METAL DISCOVERY – "there is enough variety in the riffs and general dynamic that you don't feel like you've heard all there is to hear by the half-way point"

LIVE MUSIC SCENE – "these guys deserve all the attention"

RINGMASTER – "fine release with an ingenuity and thrust that hits the sweet spot whilst bludgeoning the ear"

Videos
Allerjen Links






Copyright 2009-2015 Brutal Elite Records Ltd. All Rights Reserved.
Registered in England & Wales No. 07089564
VAT Registration No. 980 8475 76